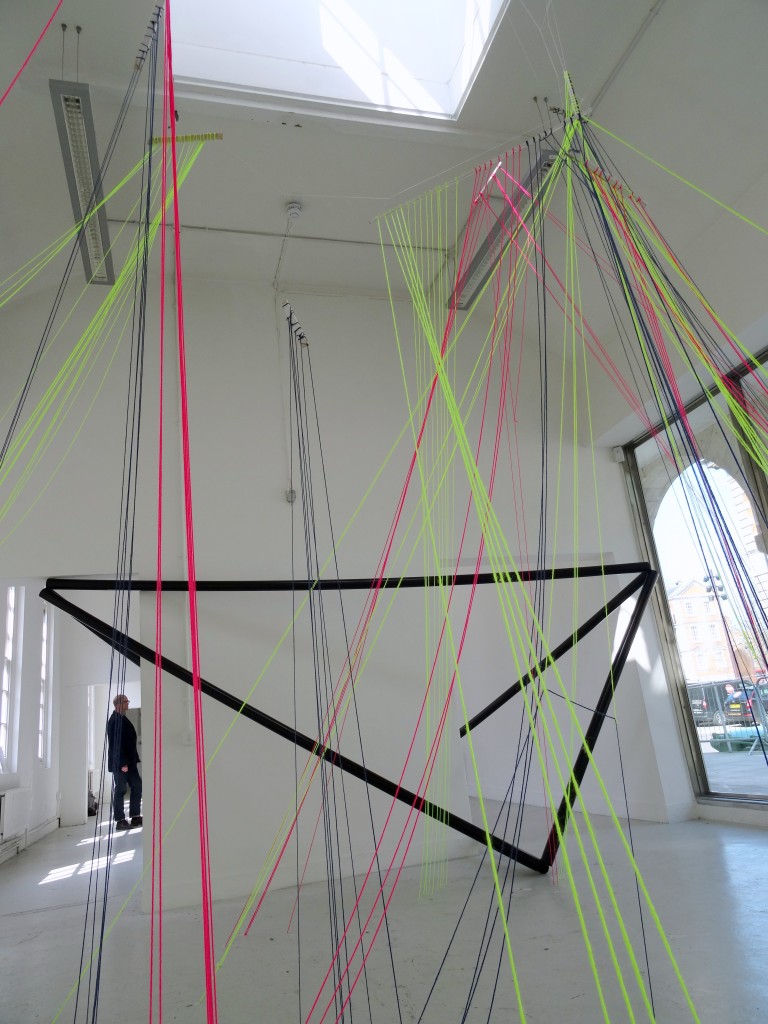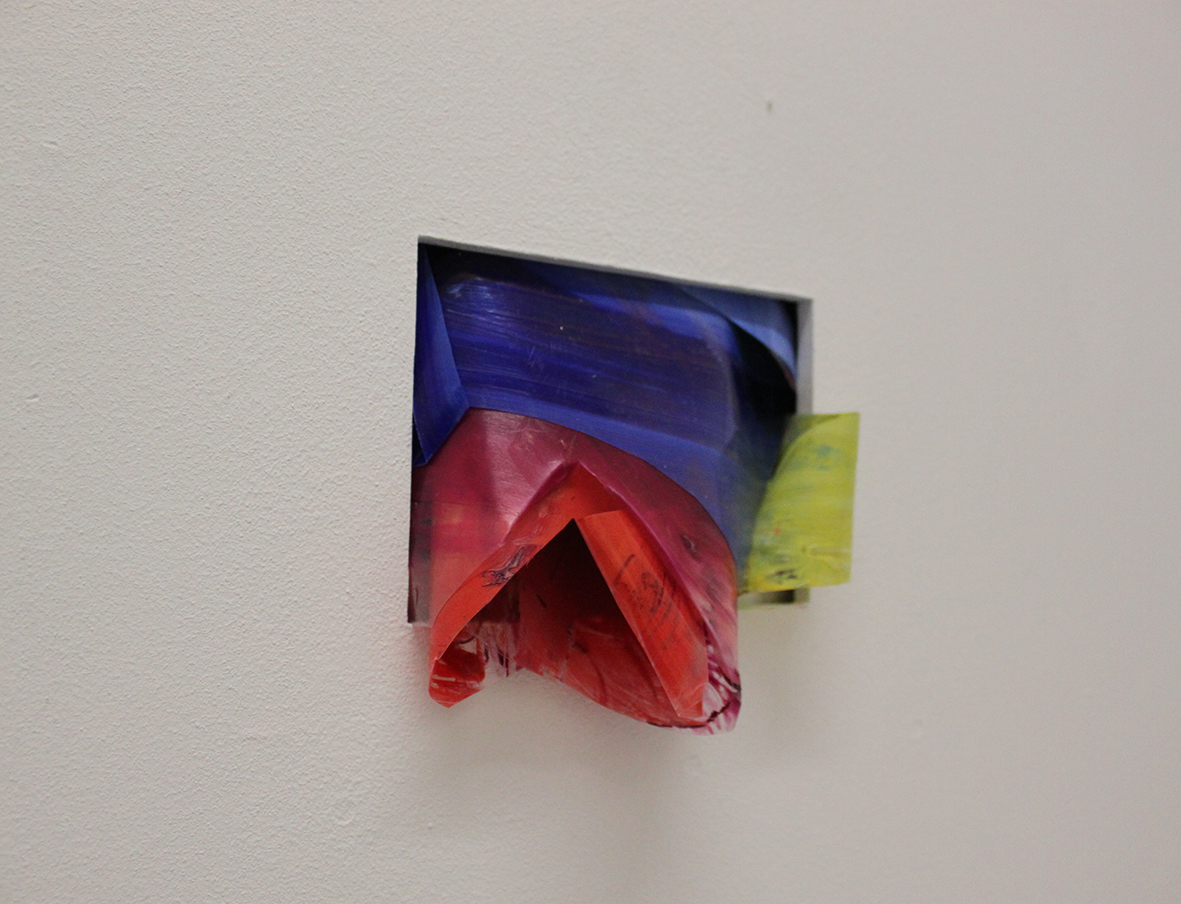 REMAIN IN ME
Chelsea College of Art - September 2015
A response to conflict and migratory flux. Human movement is presented through borders, barriers, edges, and the daily influx of headlines. Whether the information be personal or public, we each choose what we absorb and what we let slip away.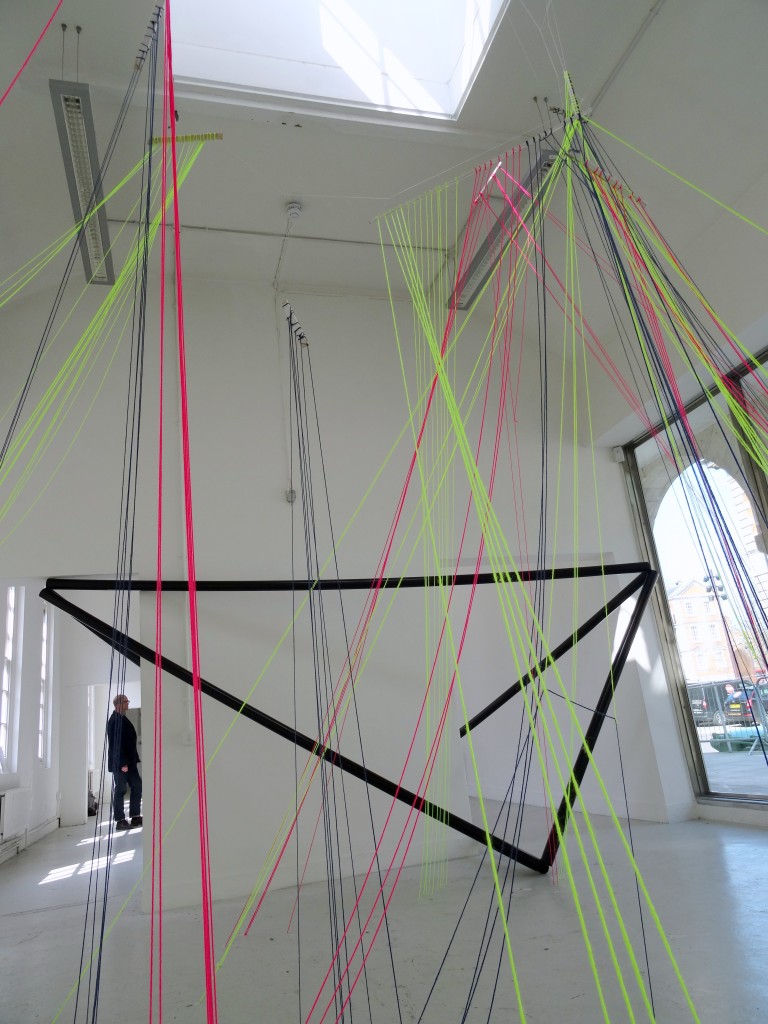 Invocation
2015, Chelsea Cookhouse
Site-specific string installation.
A site-specific response exploring the "unseen" space below the exhibition space for meditation and religious faith within Chelsea College of Art. The coloured strings - suspended from the ceiling and anchored to the floor at intersecting points - explore the tension between public and private encounters, and how geographical connections intersect and perhaps break down.
REMAIN IN ME
Chelsea College of Art - September 2015
Remain in me
Chelsea College of Art - September 2015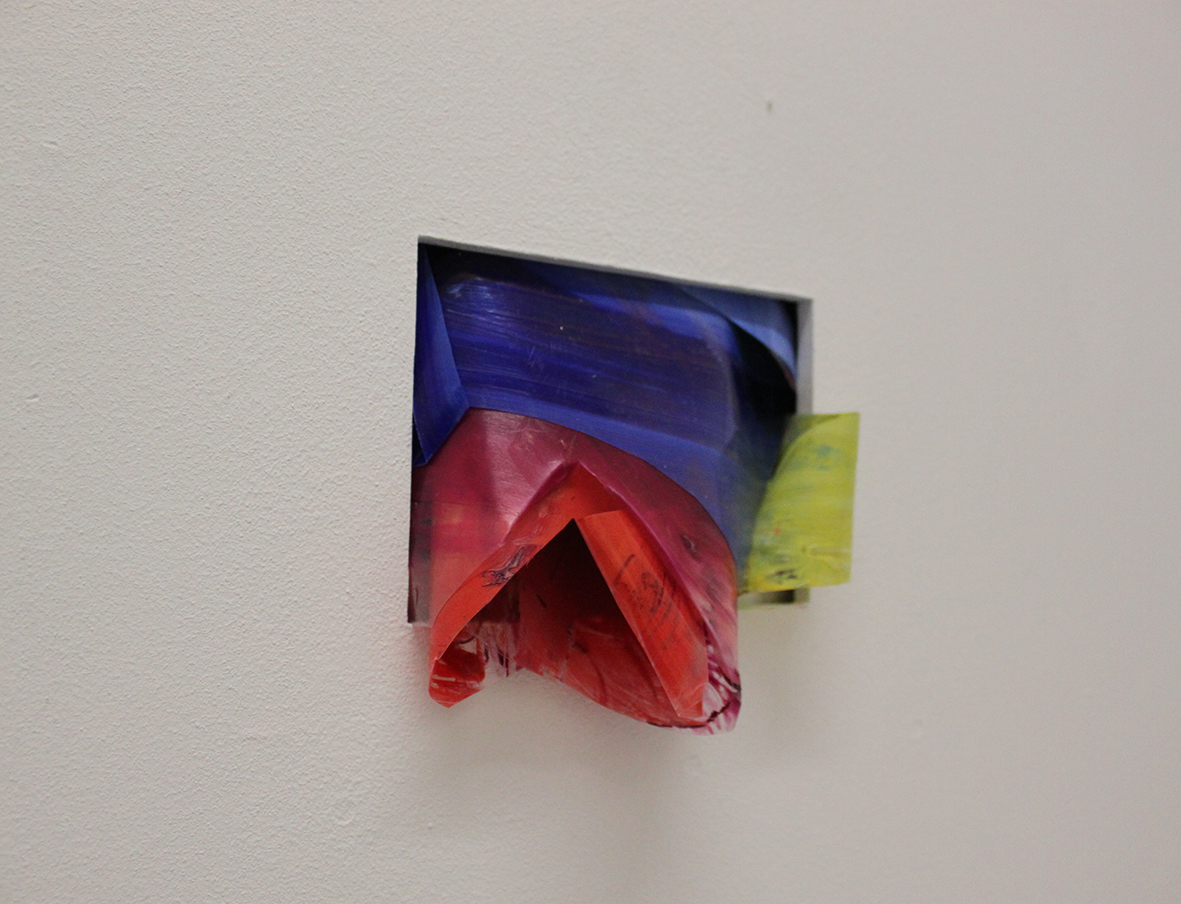 Remain in Me
Oil paint and plastic sheeting